POWX Bulk Powder Expo Russia
Conference Programme of POWX2014
Tuesday, 15 July 2014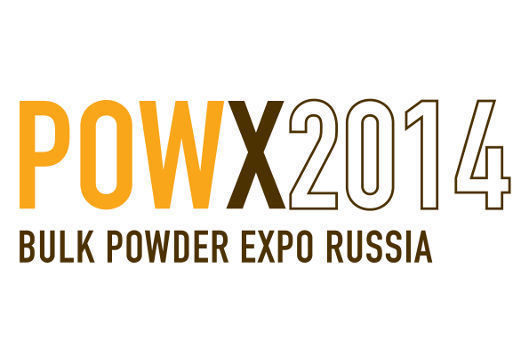 MOSCOW (RU) - For the first time in Russia the conference programme of POWX Bulk Powder Expo Russia will introduce a wide range of advanced equipment and technology for the processing of powder materials, which is one of the most demanded industries.
Primarily for industries such as food, chemical and pharmaceutical industry, mining and construction materials industry, energy, glass and ceramics, pulp and paper, metallurgy, environment, waste and recycling etc.
50 speakers will report on the processing, transportation, storage, and environmental issues of bulk and powder materials. These are the representatives of the leading Russian and international manufacturers: Ecutec, Drobmash, Consit-A, Mekhanobr Technika, Glatt Ingenieurtechnik, Ural-Omega, Haver & Boecker, Schenck Process, Kreisel, Pneumotransport, Doppelmayr Transport Technology, Eltikon, Contitech Transportbandsystem, Anakon, Inpack Systems, RSBP, Rembe, Infastaub, SPiKo, Zibra Rus, Fagus-GreKon, Amalthea and many more.
Furthermore there are educational and research institutions, such as from the University of Wuppertal (Germany), West Kazakhstan Agro-Technical University n.a. Zhangir Khan (Kazakhstan), Tambov State Technical University, Moscow State Engineering University, Yaroslavl State Technical University, Federal State Institution Research Institute of State Reserve, Belgorod State Technical University n.a. (Shukhov).
The moderators of the conference programme are the members of the Expert Council, reputable scientists from the leading scientific institutions of Russia:
Mr. Pershin (Dr. of Eng. Sc.), Prof.,
Mr. Borschev (Dr. of Eng. Sc., Prof. from Tambov State Technical University) and
Mr. Gonopolsky, (Dr. of Eng. Sc., Prof., Ms. Mishyna from Moscow State University of Mechanical Engineering)
The main topics of the conference are:
Plenary session
Section 1: Innovative technology for the processing of bulk and powder materials
Section 2: Modern technologies of handling and storage of bulk and powder materials. Prospects of development
Section 3: Safety and environment
Young Professionals
Stand presentations
Topical issues related to screening and crushing equipment, mixing, sieving, granulation and pelleting, heat treatment, dosing, and pneumatic conveyor systems, prevention of spontaneous combustion of particulate materials, explosion prevention, solid waste utilization etc. will be covered by the manufacturers of equipment in sections 1-3.
In the section "Young Professionals" these issues will be introduced by the young scientists and experts. Here, highly professional reports of young honored scientists will be presented alongside with the works of graduates who are at the beginning of their professional career.
Stand presentations will create a kind of intellectual club. Scientists of leading academic schools of Russia will introduce their works here. Here, participants of the programme have the opportunity to learn about new developments, discuss specific questions and establish personal contacts with representatives of the scientific elite.
In general at the conference programme of POWX2014, professionals of techniques and technologies for the processing of bulk materials can learn about the world modern technology of bulk and powder materials processing, its development trends, and to establish direct contacts with the manufacturers of the equipment, prominent specialists and scientists.
The conference programme will be published on the POWX website soon.