ATHEX bvba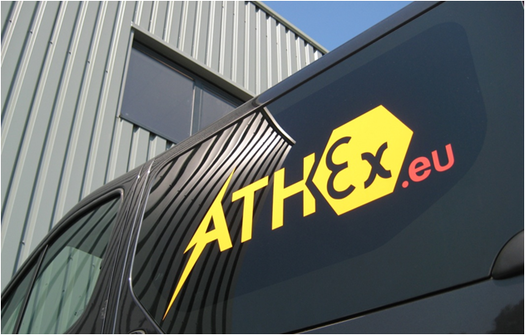 ATHEX bvba was founded in May 1998, after a journey of about 15 years, across the most respected companies in the field of process safety, explosion safety and environmental technologies.
ATHEX bvba is active in different industrial manufacturers, such as the Chemical & Petrochemical Industry, Storage Liquid & Solids, Food & Pharma, Steel Industry, Study & Consulting, Energy – Power Plants, Installing & Contracting, Agro, Waste Recovery, etc.
The name ATHEX is a short form compilation of the different disciplines we are active in: Antistatic & earthing systems, Tankstorage & silo fittings, Heating technology, Environment, eXplosion safety.
Athex bvba has already a fine record in these markets; we can present you references.
Our materials are in service in about every European country, while demands from Asia, the middle East and the Far East are increasing.
As in the beginning the delivery of materials was the main issue. ATHEX bvba is now working more and more as a problem solver on the market. As long as these problems are related to one of our product ranges, everyone can have good advice when it comes to products, directives or installations.
Company
ATHEX bvba
Division
Pilot office
Address
Rotterdam City Centre, Weena 290
ZIP Code + City
3012 NJ Rotterdam
Country
Netherlands
Phone number
+31 (0)10 496 3614
Fax number
+31 (0)10 282 1222
Email
info@athex.eu
Website
www.athex.eu
| Contact | Email | Phone number | Department | Position |
| --- | --- | --- | --- | --- |
| Mr. Van Tichelen, Ben | ben@athex.eu | | | |