Kubota Corporation - China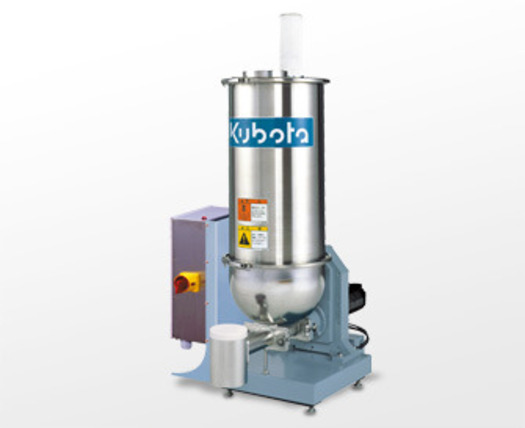 Kubota is a leading weighing scale manufacture since the development of mechanical scales in 1924. The history of Kubota scale business corresponds exactly to the "History of Weighing Scale" itself, and we have been obtaining a high valuation, not only in the Japanese market, but also overseas. And now, we are still at the top of this field as the first manufacturer in Japan of the digital load cell, which realizes high accuracy, high stability and noise protection performance.


Our company established the Shanghai Feeder Technical Center in 2006.


We can handle not only performance confirmation tests before new equipment installation, but also selection of parts to change feeding capacity and/or materials of existing feeders. We can save your effort for sending test materials overseas. The Center provides you with highly trained technical support as well as local service and maintenance network. The Center is conveniently located within Shanghai city and easily accessible by local transportation.The Center is open for you to visit and see our products on display.


Demonstration of equipment and maintenance training is available upon request.
Company
Kubota Corporation - China
Division
Tozai Trading (Shanghai Pudong New Area)Co.,Ltd
Address
No.61 East Nanjing Road
ZIP Code + City
Room 120 Shanghai
Country
China
Phone number
+86-21-63298843
Fax number
+86-21-63391796
Email
rwall_kubota@singnet.com.sg
Website
www.kubota-feeders.com
Twitter
@KubotaFeeders
| Contact | Email | Phone number | Department | Position |
| --- | --- | --- | --- | --- |
| Mr. Wall, Rick | rickwall01@gmail.com | +65-6224-1919 | +65-6224-5213 | Sales Manager |