BS&B Safety Systems AP Pte Ltd.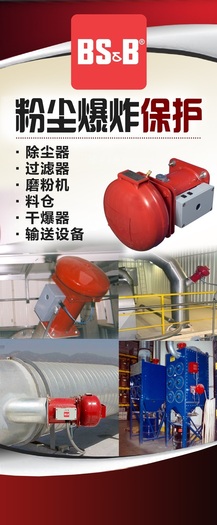 BS&B Safety Systems provide Explosion Protection Solutions for Industrial Processes Worldwide. Our capabilities encompass: Ventings, Suppression , Isolation,
Spark Detection, Quenching, Testing & site safety audits. As a inventor of explosion venting technology over 76 years ago, BS&B and its affiliates bring a wealth of experiences to every project that combines with an array of world class protection and prevention technology.
Company
BS&B Safety Systems AP Pte Ltd.
Address
123 Penang Road Regency House, #08-13
Country
Singapore
Phone number
+65(0)65139782
Fax number
+65(0)64843711
Email
Felipe.Ong@bsb.com.sg
Website
www.bsbipd.com