easyFairs Europe SA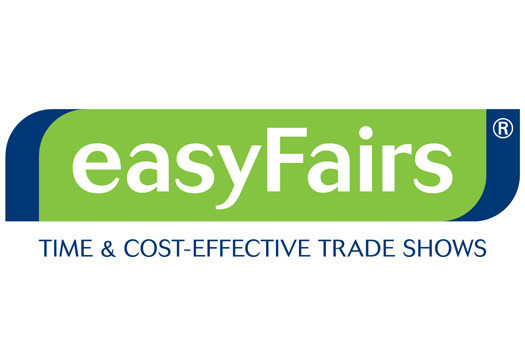 Welcome to a new type of trade show
easyFairs are trade shows for people who simply want to do business.
We make it easy on your time and on your budget. And we bring the show to the heart of the market.
The end result is a professional but stress-free environment where buyers can find suppliers, and suppliers can make sales.
For exhibitors: your stand is ready and waiting. Everything is taken care of, ready for you to do business.
For visitors: we take the show to the venues and cities that are close to where you work or easy to reach. The shows are focused on your business issues and they offer a lot of free informative and educational content. Everything is under one roof, giving you excellent value for your time. Suppliers compete on a "level playing field" so you get a balanced view based on the quality of their products and solutions rather than the size of their stands.
For the environment: our shows are all built with 100% reusable stand modules and furnishings, so no waste and minimal carbon footprint!

With headquarters in Brussels and an international network of offices, easyFairs runs shows in Austria, Belgium, Canada, Colombia, Denmark, Finland, Germany, The Netherlands, Norway, Poland, Singapore, Spain, Sweden, Switzerland and the United Kingdom.
Company
easyFairs Europe SA
Division
Head Office
Address
Rue des Aubépines 83
ZIP Code + City
1200 Brussels
Country
Luxembourg
Phone number
+352 44 38 62
Fax number
+352 26 25 88 31
Website
www.easyfairs.com