URSCHEL INTERNATIONAL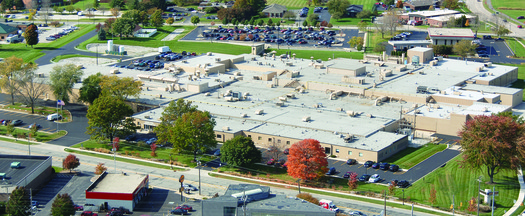 The importance of high speed cutting and knife design in the present cutting and milling technology.
Urschel® designs and manufactures cutting and milling machines for each category of the food industry. These include slicers, dicers and strip cutters for fresh vegetables, potatoes, fruits, meat like bacon and chicken filets, cheese for shredding and cheese powder, granulating of nuts and more than 100 other applications. The milling machines are being used for the size reduction of any food product and pharmaceutical products down to any particle size between 10 millimeters and 20 microns.
All machines have been designed for working batch wise and in continuous production lines, and with more than 45 machines in the program there are machines for each capacity requirements.
Company
URSCHEL INTERNATIONAL
Division
URSCHEL LABORATORIES INC.
Address
Hoge Maat 1
ZIP Code + City
3961 NC Wijk bij Duurstede
Country
Netherlands
Phone number
+31 343 575454
Fax number
+31 343 574773
Email
netherlands@urschel.com
Website
www.urschel.com
| Contact | Email | Phone number | Department | Position |
| --- | --- | --- | --- | --- |
| Mr. van der Horst, Jan | jvanderhorst@ursc... | +31343575454 | Sales | Director |