Port of Amsterdam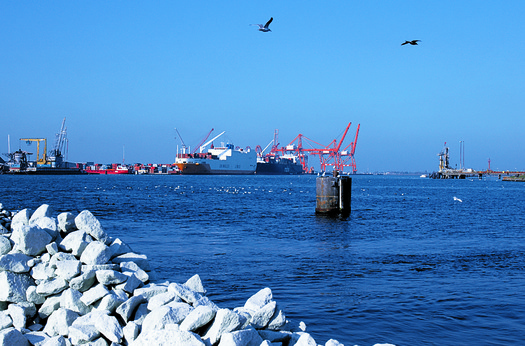 Port of Amsterdam


The port of Amsterdam is one of the world's key international logistics hubs. The strategic and central location in Europe makes the port easy to reach and ensures excellent connections to all the major European markets. It has facilities for handling, storing and transhipping all types of goods. From cocoa beans to coal, from paper to oil. Around 91 million metric tons of various cargo is handled in the port area each year, ranking it as Europe's #4 port.


Millions of tons of dry and liquid bulk, general cargo and containers have been handled in the port area for centuries. For over 750 years the port of Amsterdam has been offering the world its experience and know how. New York, Tasmania, St. Petersburg, Capetown, you will find their influence everywhere.


The port of Amsterdam is also one leg of the unique seaport-airport-city tripod. Just at a 10 minutes driving distance are Amsterdam Airport Schiphol, one of Europe's largest intercontinental airports, and the city of Amsterdam, a renowned center of culture, entertainment and history.


As Europe's 4th busiest port, the port of Amsterdam is a hub for large flows of international transport, but next to this the port is also a popular destination for cruise ships, making it a veritable hub for shipping. A dynamic, international environment that also employs many. More than 60,000 people have jobs generated by this area. For this reason, it is an important cornerstone of the regional economy.


With its central location and excellent connections to the German hinterland, Rotterdam and Antwerp, the Amsterdam port offers shipping lines the opportunity to serve their customers in a fast, efficient, reliable and sustainable manner. Experienced terminals are ready to offer you tailor made solutions in a congestion free environment. We invite you to experience Port of Amsterdam's red carpet treatment.


Port of Amsterdam. Make it yours.
| Contact | Email | Phone number | Department | Position |
| --- | --- | --- | --- | --- |
| Ms./Mrs. van Dongeren, Sharon | sharon.van.donger... | +31(0)205234556 | Commercial Division | Marketing Communication |