International Innovative Technologies Ltd.
Distributors sought for new patented fine grinding & powder milling technology
Monday, 02 July 2012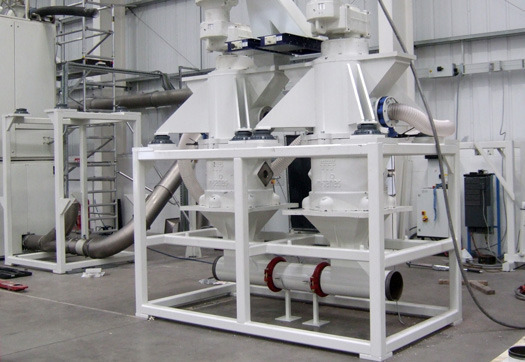 A UK based manufacturer of patented milling technology is looking to extend its international sales network with the appointment of new distributors in high growth potential market areas.
The innovative vertical milling system developed by International Innovative Technologies Ltd (IIT) combines low energy consumption with a compact size to provide a highly efficient and versatile grinding system for the fine grinding of minerals, hard materials and bulk raw materials.
To spearhead its growth plans in Australia, South Africa, India, Turkey and China, the company is looking to appoint selected partners with the engineering capabilities and market expertise to become in-country representatives for the new technology, with the potential for them to become equipment licensees.
The IIT technology is suitable for the milling of a wide range of natural raw materials and industrial products, including aluminium oxide, silicon carbide, zirconia, calcium carbonate and limestone products' coal' fly ash and different types of slag, as well as glass and GRP.
The recently introduced second generation version of the system incorporates a range of special technical features for high yield powder milling applications. The upgraded system is available in a range of modular grinding options that include twin mill and vertical multi stage grinding configurations to meet the needs of different materials, particle size requirements and throughput volumes.
Since launching its groundbreaking range of products, IIT has attracted considerable worldwide interest. Equipment has been supplied for use in the USA and Europe and the development of a wider international sales network is seen as crucial for the company's next phase of growth.
George Ord, managing director of IIT, said: 'We've already supplied equipment for use in a range of milling, recycling and materials handling applications, but it is the growing interest from overseas operators that is really exciting and brings significant potential for expansion.
For integrated materials handling and mineral processing applications, the patented new IIT 'm' series mill is supported by the innovative c-series of classifiers for accurate separation of powder into specific size fractions, and the s-series of cylones to extract powders from air conveying systems.
This is a job opening at International Innovative Technologies Ltd.