Article
Freemantle Outer Harbour one of Australia's major bulk cargo facilities
Wednesday, 08 February 2012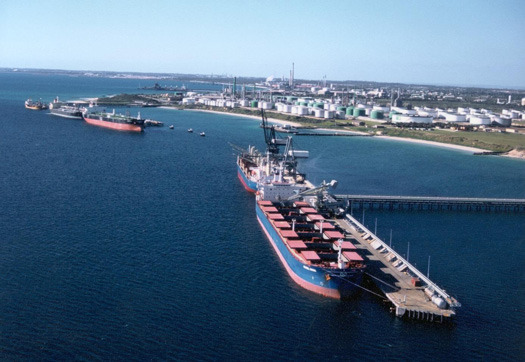 FAREHAM (GB) – The Outer Harbour of Freemantle, Australia, located 20 kilometres to the south at Kwinana, is one of Australia's major bulk cargo facilities, handling grain, petroleum, liquid petroleum gas, alumina, mineral sands, fertilisers, coal, iron ore, sulphur and other bulk commodities. Three of the jetties in the Outer Harbour are operated by private companies.
Although the port company suffered an almost 20% comparable drop in net after-tax profit to A$11.79m (US$11.95m) during the 2010-2011 year, that was above forecast due to both expenditure control and a faster-than-expected recovery in trade following the Global Financial Crisis.
Fremantle Ports external affairs manager Ainslie de Vos says the strength of the Western Australian economy will see further growth in the port's trade over the next few years.
"The overall trade outcome for 2010-2011 was maintained at a similar level to the previous year, with some areas outperforming expectations,' Ms de Vos told Port Strategy.
'[In addition to the record container throughput], Fremantle Ports' bulk business operations at the Kwinana Bulk Terminal and Kwinana Bulk Jetty also performed ahead of forecasts, with an increase of 35% on last year's results.'
Source: