Article
50% more trains on the Dutch Betuwe Route
Thursday, 08 September 2011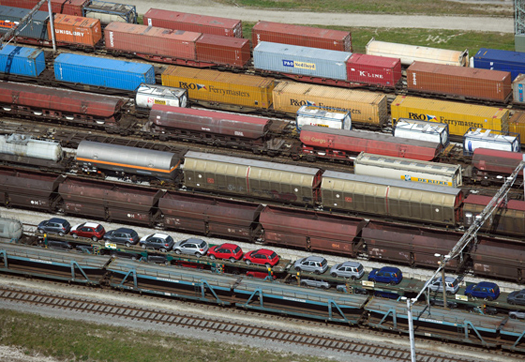 ALKMAAR (NL) – In the first half of this year 12,000 trains, almost 50% more than in 2010, ran on the exclusive freight railway Betuwe Route, which connects the Port of Rotterdam with the European hinterland.
Growth of market share and more bulk
Keyrail, the operator of the railway, attributes the growth partly to a shift from the conventional network. In addition, considerably more ore, thanks to the recovery of the car industry, and coal were transported by rail. In the second quarter, 16 coal and ore trains on average ran every day. Keyrail expects the coal transport by rail to increase further in the coming years due to the phased closure of the German coal mines and nuclear power stations. Currently between 450 and 510 trains take the Betuwe Route every week to the European hinterland. It is expected that this will grow to 600 by the end of 2011.
Longer concession
The Dutch Minister of Infrastructure plans to grant Keyrail the operation concession for the Betuwe Route a longer period of at least ten years from September 2013. She is also in favour of giving Keyrail national responsibility for the management of all the freight railways in the Netherlands.
Keyrail
Keyrail is owned by the national network operator ProRail (50%), the Port of Rotterdam Authority (35%) and the Port of Amsterdam (15%). More information: www.keyrail.nl
©: Volkskrant, 18-08-2011