Article
$49 million deal Hyundai Heavy Industries Chinese wheel loader factory
Thursday, 10 November 2011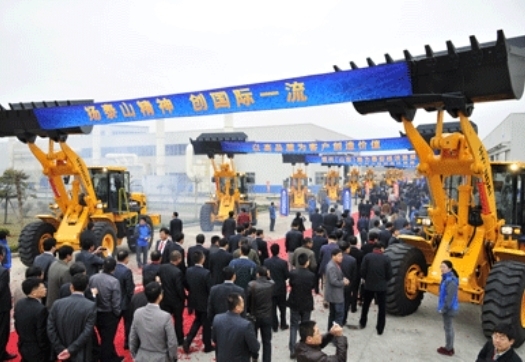 SEOUL (KR) – Hyundai Heavy Industries, a manufacturer of construction equipment, has completed construction work on $49 million wheel loader factory in Taian, China.
The Taian plant specializes in three-ton and five-ton wheel loaders. The new facility has an annual production capacity of 8,000 wheel loaders. The new factory will reportedly help the company achieve annual sales of 10,000 wheel loaders in China by 2015.
According to Hyundai Heavy Industries, the new plant will solidify the company's position as a total construction equipment maker in China along with the its other construction equipment and parts plants in Jiangsu, Beijing, and Shandong province. The new plant is also expected to improve parts supply, logistics, and sales between the local plants.
Hyundai Heavy Industries, along with its subsidiaries, manufactures and sells ships, offshore structures, plants and engines. Its Construction Equipment division produces excavators, wheel loaders, forklifts, and skid steer loaders.
Source: Korea Herald