Article
China's container throughput rises 12.6%
Friday, 23 September 2011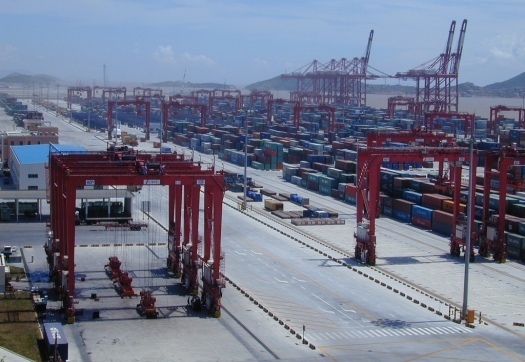 SHANGHAI (CN) – China's container throughput rose 12.6 percent from a year ago to 106.8 million TEUs (twenty-foot equivalent units) in the first eight months of this year as trade continued to grow steadily.
Domestic ports handled dry bulk cargo of 770 million tons between January and August, an 11.2 percent increase year on year, the Ministry of Transport said in a statement on its website.
The value of China's imports surged 30.2 percent to a record high in August of US$155.6 billion, and exports rose 24.5 percent to US$173.3 billion – both grew more strongly than the previous month.
Shanghai remained the country's busiest port, handling 61 million tons of cargo and 2.8 million TEUs in August. Shanghai, which surpassed Singapore to become the world's largest container port last year, may handle 30 million TEUs this year, officials said earlier.
Shanghai is navigating to turn into an international transfer hub for goods departing from other ports along the Yangtze River.
The Maritime Safety Administration has recently allowed river vessels that conform to national standards to sail directly to Shanghai's Yangshan Deep-water Port, a move that could help accelerate the cargo transfer process.
Source: Shanghai Daily