easyFairs Europe SA
SOLIDS Antwerp 2018 is On Schedule for Its 10th Edition
Tuesday, 19 June 2018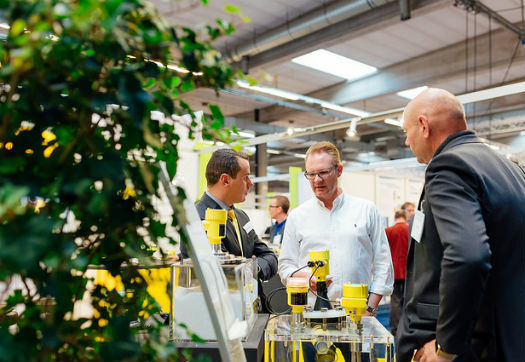 ANTWERP (BE) - ANTWERP - More than 100 exhibitors have already signed up for the 10th edition of Solids Antwerp on 17 and 18 October 2018 in Antwerp Expo. In four months time exhibition organizer Easyfairs expects to have more than 140 exhibitors. Among the current participants are well-known names such as AZO, Coperion, Dinnissen, J-Tec Material Handling, Lutze Conveying Belux and Matec Massagoed techniek.
"At the moment the numbers are comparable to the previous edition in 2016. What's more several companies are participating in Solids Antwerp for the first time, including a few from Germany. There are also newcomers from the Netherlands and Belgium. The fact that these companies participate in Solids for the first time makes a visit to the fair even more interesting, because visitors get the chance to discover what these companies have to offer to the sector ", says Account Manager Marita Marcelis of Easyfairs.
Cost savings, recycling and safety
Solids Antwerp has been an important networking moment for the powder and bulk solids industry in the Benelux for many years. This year the event is celebrating its 10th edition. Marcelis: "And there is nowhere better for it to be than in Antwerp, a stone's throw away from the port and also in the centre of the industry. Looking at the current registrations, visitors can count on a wide range of companies that are active in the solids industry. Professionals can find the latest innovations in the processing, storage and transport of dry bulk goods. Some of this year's trends are cost savings, recycling and safety. "
Decision-making visitors
Visitors who come to Solids Antwerp often have managerial positions. The visitor data show, among other things, that general managers, technical managers, process technologists, R & D managers and project managers visit the 2-day trade event. They work in food, chemistry, metal, pharmacy and recycling & waste processing.
Solids European Series
Solids Antwerp is part of the Solids European Series of international exhibition organizer Easyfairs. This Solids European Series focuses on the bulk processing industry, with trade fairs in Rotterdam, Antwerp, Dortmund, Zurich, Krakow and Moscow. These six events bring a total of 1,100 exhibitors in contact with 15,000 visitors. Interested parties who want more information about participating in Solids Antwerp can contact Marita Marcelis: +31 (0) 183-680638, marita.marcelis@easyfairs.com.
The registration portal for visitors opens 3 months before the trade fair. Interested applicants who wish to receive a registration link nearer the time can send an email to Anke Halters, Marketing Event Executive Solids Antwerp (anke.halters@easyfairs.com). More information about Solids Antwerp can be found on www.solids-antwerpen.com.