easyFairs Europe SA
Your Ticket To SOLIDS DORTMUND 2017
Thursday, 13 April 2017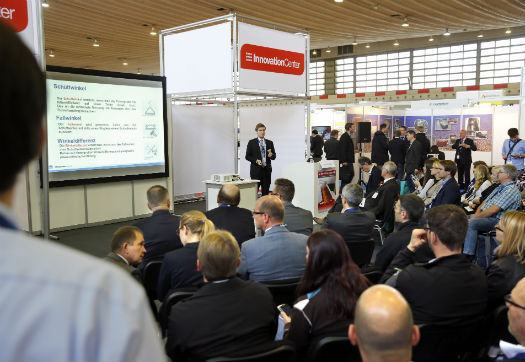 DORTMUND (DE) - On 10 & 11 May 2017 the bulk solids industry will meet at SOLIDS Dortmund 2017, one of the top address for granulates, powders and bulk solids technologies.
Once again SOLIDS Dortmund 2017 will present the full range of process technology at one single location:
An exhibition covering around 30,000 square meters across 4 halls, with around 500 suppliers from 13 different countries
Technologies ranging from dosing, weighing and measuring devices through to conveyance, bulk packing and storage of bulk materials
A broad mix of visitor industries, especially mechanical and plant engineering, chemicals and pharmaceuticals, or the areas of minerals, soils and mining, as well as food and feed or logistics
International country pavilions like the Benelux and Italian Pavilions The parallel event, RECYCLING-TECHNIK, trade show for recycling, environmental technologies and urban mining
The attractions at Solids Dortmund will be complemented by an exciting show programme. The agenda features, among others, such events as:
100 lectures on 5 open stages (topics include food / life sciences technologies, Hygienic Design, transport and logistics, process engineering and recycling technology)
Two guided exhibition tours each day
A high-calibre conference at the Convention Centre (3rd German Fire and Explosion Protection Congress)
Live explosion demonstration by REMBE in the courtyard
CADFEM workshop for particle simulation in Hall 34
For more information, please see the show website: www.solids-dortmund.com Spare yourself the long queues at the door – register now online for free: or save time and redeem your personal invitation card online. Onsite, the regular two-day ticket costs €30 – and some of your valuable time. We look forward to seeing you and wish you an informative and successful visit!
Best regards, Your Daniel Eisele Event Director SOLIDS & RECYCLING-TECHNIK Dortmund 2017