easyFairs Europe SA
Innovations For The Process Industry
Tuesday, 20 September 2016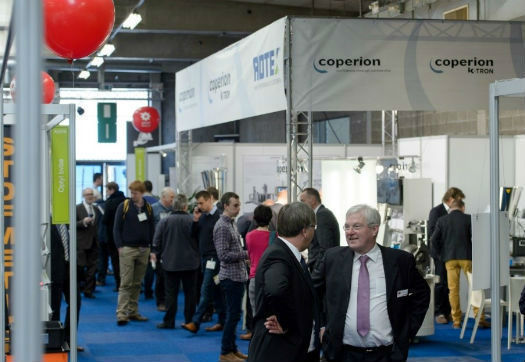 ANTWERP (BE) - During the Solids Antwerp, the more than 150 exhibitors from the powder and bulk industry welcome you at their stand. They provide you with a complete overview of innovations in the processing of solids and dry substances. Solids will take place on 19 & 20 October at Antwerp Expo.
Update for the entire process industry
As a professional in the process industry, you will find all solutions in dosing, weighing and measuring equipment, conveyor systems, separators, strainers, filters and handling at Solids. Some exhibitors: Aleha Powder Equipment, Quality 2 Process BV, J-Tec Material handling, Eskens Benelux, Dinnissen, Russell Finex, TBMA Belgie, Tokheim Solutions Belgium and Azo.
Atex Masterclass & Waste2Energy congress
Adinex & IAB Engineers use their expertise for the content of the master class around 'Atex'. Additionally, GOCIRCLE addresses a seminar focusing on the management of energy in the waste sector. The masterclass and congress are only in Dutch and preregistration is mandatory.
Why visiting Solids?
Solids is the annual trade show for the bulk sector in the Benelux. We provide the opportunity to network with experts, meet both local players and international players and discover the latest industry developments.
Solids European Series
Solids Antwerp is part of the Solids European Series with shows in Antwerp, Basel, Dortmund, Krakow, Rotterdam and Moscow.


Practical information
When?
Wednesday 19 & Thursday 20 October (10 – 17 u.)
Where?
Antwerp Expo, Hall 4
Free access by preregistering with code 2177 via: