GEAPS
GEAPS/K-State Offer Three Grain Handling Operations Courses in September
Thursday, 01 September 2016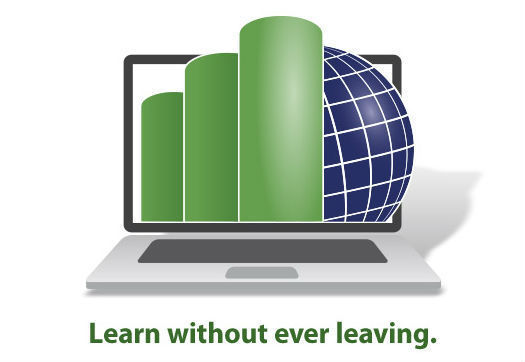 MINNEAPOLIS (US) - Registration is now open for three grain handling operations courses from the Grain Elevator and Processing Society (GEAPS) and Kansas State University (K-State) Distance Education Program.
These online courses run from Sept. 12-Oct. 14, and registration closes Tuesday, Sept. 6. Courses are open to anyone, even if they are not a GEAPS member or a student enrolled at K-State. Online registration and more information on individual courses are available on the GEAPS/K-State Distance Education Program website.
GEAPS 501: Management Basics for Grain Facility SupervisorsThis course will provide an extensive overview of the main duties, responsibilities and expectations of grain operations supervisors and managers. It will cover essential duties, topics and roles supervisors and managers need to understand, and why they are important.
The course covers basic principles of grain drying, with strategies for improving energy efficiency. This course is recommended for anyone from facility operators to dryer manufacturers and sales staff.
Lectures identify the main risks of working in the industry, discuss precautions and emphasize the need to learn and follow company and facility safety and health policies. This course is a great resource for new grain industry workers, but also serves an excellent safety refresher for more experienced employees.
GEAPS 500 and GEAPS 540 are two of six courses required to earn the Credential in Grain Operations Management (CGOM). The CGOM is the first formal credential in the grain industry, and can be augmented with Specialist Credentials in Grain Quality Management, Grain Handling Equipment Management and Property and Casualty Risk Management. Completion of GEAPS 524 counts towards the Specialist Credential in Grain Quality Management.Anyone who completes the CGOM and all three specialist credentials earns the Master Credential in Grain Operations Management (MCGOM), the highest certification available in the industry.
Tuition for GEAPS/K-State continuing education courses is $670 for GEAPS members and $850 for non-members. For more information about the courses or to register, visit the GEAPS website, contact Katya Morrell at katya@geaps.com or call (763) 999-4300.
One course on grain processing, GEAPS 620: Grain Receiving, Cleaning and Conditioning, is also available in September. Learn more about the course on the GEAPS website.