easyFairs Europe SA
SOLIDS Rotterdam 2017 (NL)
Wednesday, 04 October 2017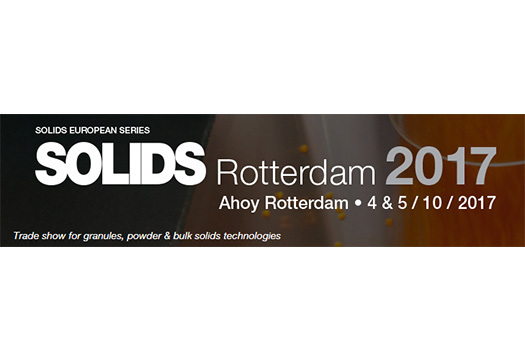 3.000 visitors Solids Rotterdam 2015
Solids is the only trade show for the entire bulk sector in the Netherlands. After six editions, the community of Solids is getting bigger and bigger.
Good reflection of the market
We also see that Solids an increasingly better reflection of the market shows, so more visitors such as the food industry who are looking for technologies in the field of separators, seven and filters, conveyor systems, equipment for mixing and homogenising and machinery and plant construction.
Maintaining relationships and meeting prospects
We also see an increase in interest in recycling and waste processing. Participants indicate their participation customer relationships to maintain and meet prospects. Visitors confirm the importance of networking with known and new businesses. Will you be there in 2017?
Click here for the 2015 photos.
This is an activity by easyFairs Europe SA