POWX Bulk Powder Expo Russia
Effective Explosion Protection in the Bulk Solids Area
Monday, 14 July 2014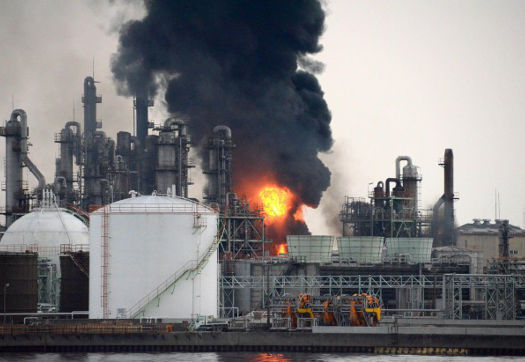 NUREMBERG (DE) - Every day in Germany there are at least one to two dust explosions and these are only the registered ones.
Although most of them have no serious consequences, safe explosion protection starts with investments in preventative protection in order to prevent the occurrence of an explosion. Russia has a great backlog demand in this area. "German companies with their technology are welcomed guests in Russia and are greatly demanded", states Bernd D. Fichtner, managing director of the international bulk goods trade fair POWX2014.
Bulk goods industry in Russia with great potential The country richest in raw materials is Russia: globally it owns approximately 32% of the largest natural gas reserves and approximately half of all well-known coal deposits. Together with Saudi Arabia, Russia is the leading crude oil exporter and a majority of the public revenue comes from raw materials export. Russia is on it ways to modernise its economy. The basic industry, i.e. all extractive branches of industry, in Russia is making radical changes and the bulk goods industry and their technologies are playing a very unique role. "Most plants in Russia do not correspond to the high technical requirements and safety requirements. The same applies to explosion protection. German companies can experience huge profits with their know-how and technology", added Fichtner.
High potential and market access through trade fairs Representation at trade fairs is still considered to be a help for the Russian market. Companies can achieve high visibility when it comes to decision-makers and trade fair visitors. Local planning and conditions in Russia can sometimes prove to be difficult or at least arduous in terms of western European habits. In this case, it takes experienced partners who pride themselves with many years of experience in setting up business contacts.