KREISEL GmbH & Co. KG
A Clean Solution for Bulk Materials: KREISEL at easyFairs 2014
Thursday, 01 May 2014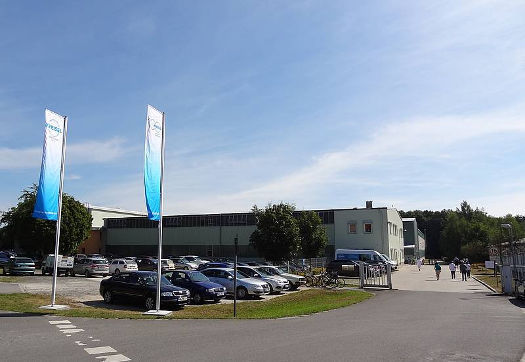 KRAUSCHWITZ (DE) - The family-owned company KREISEL Umwelttechnik GmbH & Co. KG from Krauschwitz in Saxony will be on presentation in Hall 4, Stand B13 of the "easyFairs SCHÜTTGUT" trade exhibition from May 21 through May 22.
Already for the fifth time the specialist for bulk material and dosing technology will be an exhibitor of both, proven and new technologies.
The KREISEL Group with business locations in Krauschwitz, Hamburg, Thierhaupten/Augsburg and Cologne will present itself as an international plant construction company. The staff at KREISEL are experts in the specialized field of bulk materials handling. Customized conveyor systems – from storage bins to pneumatic conveyor systems, all the way through to dust removal plants – everything you need is provided from a single source. We plan, design, manufacture and supply plant components in accordance with your performance parameters and technical requirements. The KREISEL service team mounts the assemblies at the place of destination, including final commissioning and the seal: Made in Germany.
"When it comes to sales SCHÜTTGUT is a compact trade exhibition in our strongest product segment," comments KREISEL managing director Wolfram Kreisel. "This is where we meet new and old customers from the relevant industries – for example, food, chemicals, pharmaceuticals, plastics, recycling and metalworking as well as the mining industry."

With a height of 4.10 meters the largest rotary feeder offered by KREISEL, would be more than the exhibition stand could handle. Thus professional trade exhibition visitors can expect to see three more manageable units, including a ceramic rotary feeder.

With the aim of constantly developing and improving our products on the one hand, and optimum solutions for problematic bulk materials on the other, a pilot plant was commissioned on the company premises of KREISEL GmbH & Co. KG last year. The TECHNICAL COLLEGE consists of all of the pneumatic conveyor plant components and measuring facilities. By hiring Dr. Stefan Lechner to provide principal support to the TECHNICAL COLLEGE we at KREISEL underscore the high quality claim of our research work and thus ensure a reliable academic standard for external tests at this facility. A testing laboratory rounds out the TECHNICAL COLLEGE and puts you in a position to test and optimize your conveying options prior to design and commissioning of the respective conveyor plant. Dr. Stefan Lechner will present the KREISEL technical college with a special lecture at 11:30 a.m. on May 22.

Apart from its proven component business KREISEL is now moving into plant construction. When it comes to sales, planning, design, project handling and the commissioning of conveyor plants, the Krauschwitz company has decidedly strengthened its position with the establishment of KREISEL Engineering GmbH in Hamburg.
With the takeover of Schäffer-Verfahrenstechnik GmbH KREISEL has consolidated its presence in southern Germany. On a long term basis KREISEL is planning on Thierhaupten. "We regard Schäffer products – among other things, screw conveyors and agglomerate crushers – as a fitting supplement and extension of our range of products," notes KREISEL managing director Wolfram Kreisel. "With this business location we are able to consolidate our sales network and optimize our service in southern Germany." (www.schaeffer-vt.de)

Our KREISEL engineering subsidiary in Hamburg completes the assemblies from our production line for your special application when it comes to pneumatic or mechanical conveyor systems. Our staff assemble the operable plants at the place of destination (www.kreisel.eu).

"easyFairs SCHÜTTGUT" offers perfect opportunities to learn about the enhanced performance of KREISEL, a company with a tradition of one hundred years (www.kreisel.eu).