Inteqnion BV
Inteqnion Expands Office Space
Tuesday, 04 March 2014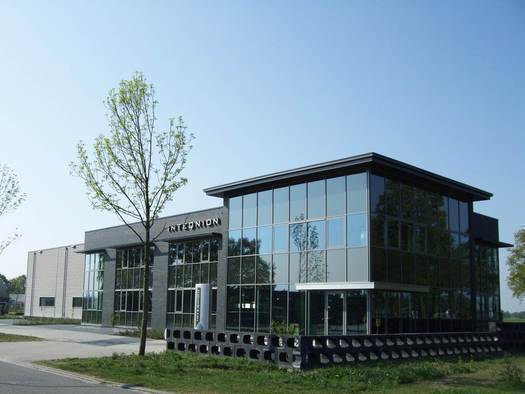 AALTEN (NL) - Inteqnion has recently opened extra office space at their premises in Aalten.
With this expansion of 360 m2 the office space is doubled.
Inteqnion moved into their current building only 5 years ago, but due to increasing turnover and growing workforce, the second expansion was needed. After doubling the production space and warehouse last year ( an extra 700m2), Inteqnion has now expanded their office facilities.
Inteqnion is a leading-edge Dutch company specializing in design, production and erection of process control and automation systems in the animal feed, solids processing & handling and process industry.
The innovative company has been engineering and building PLC control & MCC panels and automating entire plants for livestock feed, aqua feed and pet food production for over 20 years.
Inteqnion is an well-known name in the feed milling industry. It is part of the TRIOTT Group, which also includes Ottevanger Milling Engineers, Wynveen International, Pelleting Technology Nederland (PTN) and Top Silo Constructions (TSC).