easyFairs Europe SA
IP&D to Run Comprehensive Seminar Programme During Solids Rotterdam
Monday, 30 September 2013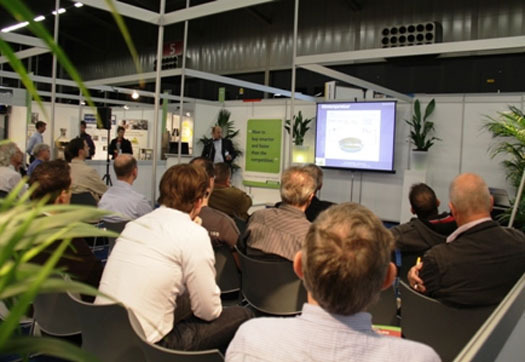 ROTTERDAM (NL) - On 2 and 3 October 2013, Solids Rotterdam will feature an extensive seminar programme organised jointly by IP&D and easyFairs' knowledge partner, Bulk.
The programme for 2 October will provide the show visitor with technical knowledge and best practices.
In close cooperation with easyFairs and its knowledge partner, Bulk, IP&D will present a comprehensive workshop / seminar programme on the first day of the show (2 October) in a separate area at Ahoy. A recent start-up of independent powder and drying experts, IP&D has assembled a roster of respected speakers and topics of immediate relevance to professionals working in the field of fluids and bulk goods.
The following renowned companies have agreed to share their knowledge and experience with seminar attendees:
HB Group: Air dehydration pays for itself with powder towers;

BioBase: Pilot plant for fast up-scaling of

sustainable processes;

Rockwell Automation: More production capacity and better quality control due to

multi-variable process control;

Ystral: The practice of mixing and dispersing;

Pharma – ISPT: Sustainability

a driver for innovation? Sensus: Sustainable processes with inulin as an example;

Food Processing –

Wageningen UR: Dry separation processes for the production of functional vegetable fractions.
The paid seminar programme is open to all registered visitors of Solids Rotterdam, The Netherland's own edition of the European trade show series specialised on the storage, processing, handling and logistics of bulk goods.
Industry professionals may register for a free entrance voucher to the fair at www.easyFairs.com/SOLIDS-NL.