easyFairs Europe SA
SOLIDS 2013 Rotterdam Expands to Meet Demand
Friday, 30 August 2013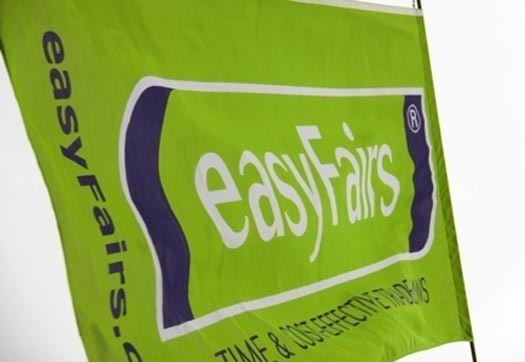 ROTTERDAM (NL) - Solids Rotterdam is generating a high level of interest from suppliers and as a result, organizer easyFairs is dedicating an additional area at Ahoy Rotterdam for important exhibitors at the trade show, which takes place on 2 and 3 October 2013.
Three months prior to the trade show space on the floor was running short, and it was not clear that all prospective exhibitors could otherwise be guaranteed the opportunity to participate. The Dutch event, focused on the storage, processing, handling and logistics of bulk goods, has grown rapidly over the past few months. The floor plan was almost full before the summer even began. easyFairs has now decided to expand the floor plan to meet continuing demand.
Currently there are just eight places left. Ahoy Rotterdam offers visitors a complete overview of the supply market in solids equipment and solution, with a clear focus on themes such as durability, dust control and explosion prevention, production efficiency and energy conservation. The seminar program will also offer practical solutions from the point of view of prominent organisations.
A visit to the trade show Solids Rotterdam on 2 and 3 October 2013 is free, including admission to seminars. It is indispensable for everyone who is involved in the processing, handling and logistics of bulk goods. To visit for free, go to www.easyFairs.com/SOLIDS-NL. To exhibit, please contact Marita Marcelis / Tel +31 (0)162 408 983. Follow Solids on Twitter or join the LinkedIn Group to stay on top of the most recent developments.
Solids Rotterdam is part of the easyFairs Solids European Series, with shows in Belgium, Germany, The Netherlands, Poland and Switzerland.