Primasonics International Limited
Case Study: Solution Required for the Cleaning of Boiler and Economiser
Monday, 12 August 2013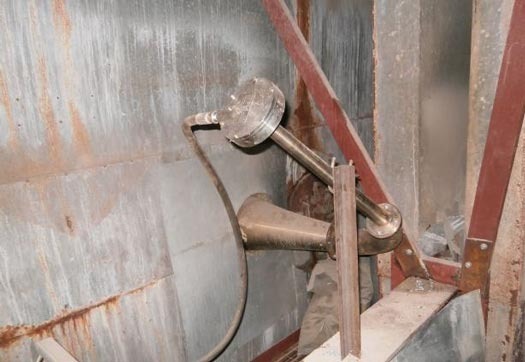 LONDON (GB) - LondonWaste Limited provide sustainable waste management services across London & the South East, their facilities recycle materials such as nonhazardous commercial & residual waste which is then converted into green energy providing enough energy for 72,000 homes throughout the year.
Since 1994 London Waste Ltd has diverted more than 9 million tonnes of waste from landfill.
Fact File
Date: 2009 - 2011
Location: LondonWaste Limited
Product: Boiler Economiser
Principal: Primasonics® International Ltd (UK)
Problem: Solution required for the cleaning of boiler #3 economiser & reduce un-planned shutdowns
Client Background
The area to be addressed within LondonWaste was the cleaning regime of the economisers. The normal method of cleaning for the economisers was carried out during their main outage where the economiser banks would be soaked from water sprays for a week followed by each separate bank being manually cleaned. This was effective when time permitted during the main outage, but because of extended running periods between major shut-downs it became necessary to have a mid-run clean of the economiser, the quickest way to carry out a clean was by Grit Blasting but this would take three days at a loss of production amounting to in the region of £20,000 per day, plus the cost of the clean at £11,000. LondonWaste personnel were tasked with finding a more cost effective, reliable & efficient cleaning method, their search lead them to Primasonics International Limited.
The Approach
After initial discussions, Primasonics technical team arranged to visit LondonWaste to discuss in more depth the benefits & capabilities of acoustic cleaners & obtain the relevant application information, process parameters & drawings to allow Primasonics to establish the most suitable model of acoustic cleaner & installation locations. Following the site visit it was agreed
that an initial trial would be carried out in the economiser of boiler #3. The economiser is comprised of three banks of horizontal tubes, 44 tubes wide, the top was 10 plain tubes deep, the middle 10 deep, half of which were plain tubes & half finned tubes & the bottom bank was 8 deep all of which were finned tubes.
The Solution
Primasonics technical team recommended the installation of 1x PAS 60 curved & 2x PAS 75 curved acoustic cleaners. Initially the acoustic cleaners were sounding for 25 seconds every 8 minutes & operating together with the steam soot blowers, however due to the cleaning efficiency & reliability of the acoustic cleaners the steam soot blowing regime was significantly reduced from twice daily to once per day in the top & middle banks & only once per week in the bottom bank.