MOZER Process Technology Pvt. Ltd.
ALLGAIER and International Combustion Announce New Cooperation in India
Friday, 28 June 2013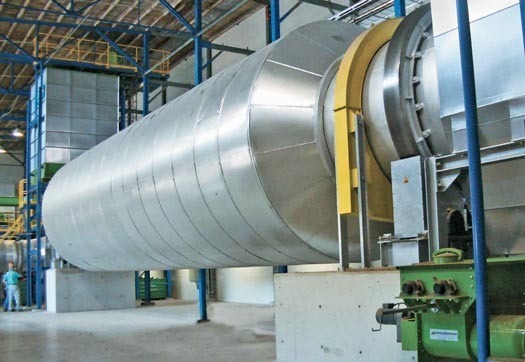 KOLKATA (IN) - German based ALLGAIER Werke Gmbh, Uhingen and International Combustion (India) Ltd., Kolkata have entered in a Joint Venture for marketing high efficiency drying systems in India.
"With the inauguration of MOZER Process Technology Pvt. Ltd. ALLGAIER will participate in the impressive economic growth in India and strengthen the presence of our Process Technology division in the Far East" summarizes Helmar Assfalg the reasons for entering into this business.
For International Combustion (India) Ltd. this is not a novelty since ICIL already produces BAUER gearbox motors, OMNI screens & crushers, RAYMOND roller mills and MOGENSEN-Sizers in licence. "Our relationship with the ALLGAIER Process Technology Group started decades ago" Mr. I. Sen, Managing Director of ICIL states, "when we started offering to the Indian market the MOGENSEN-Sizers, engineered in Germany and manufactured at economic cost in our existing plant in Nagpur. Therefore it was only a matter of consequence to expand our possibilities by launching a new ALLGAIER product, using approved ICIL resources."
With a knowledge base of over thousand dryer installations supplied by ALLGAIER and the marketing and manufacturing experience of ICIL the new Joint Venture will bring about sustainable input to the Indian market in drying technology.
"Our customers will largely benefit from the process expertise of our partner ALLGAIER as well as from our local state-of-the-art production and service network." Mr. I. Sen resumes.
MOZER Process Technology Pvt. Ltd. will start business with a comprehensive range of rotary dryers of MOZER type, all produced in Nagpur, in summer 2013.
© MOZER Process Technology Pvt. Ltd.