REMBE GMBH SAFETY + CONTROL
REMBE Demonstrates an Indoor Flameless Venting System During PTX >>
Wednesday, 15 May 2013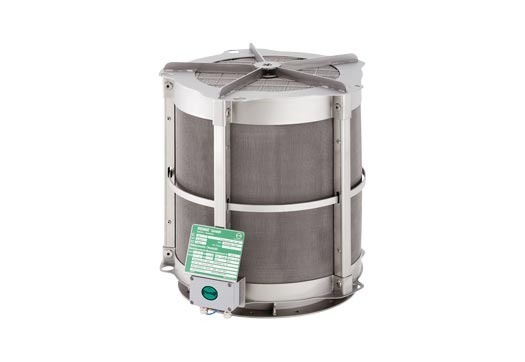 TORONTO (CA) - During the PTX Canada REMBE will demonstrate the REMBE® Q-Rohr®-3.
For over 40 years, REMBE® has been a leader in innovation of high -quality explosion protection systems. The inventor of flameless venting, REMBE®, specializes in combustible dust explosion prevention/protection systems. The REMBE® Q-Rohr®-3 is an indoor flameless venting system that eliminates the need for relocating dust collectors outside!
The REMBE® Q-Rohr®-3 consists of a specialized stainless steel mesh construction and a REMBE® rupture disc. An integrated signaling unit connects to any audible/visual alarm and shutdown to alert plant personnel should there be an incident. In an event, flames are extinguished, pressure/noise/dust are reduced to negligible levels. NFPA and FM compliant.
You can visit REMBE during the PTX Canada at booth 324
© REMBE