Kawata Mfg.Co., Ltd.
Kawata Has a Unique Mixer for Fine Dry Powder Mixing
Wednesday, 17 April 2013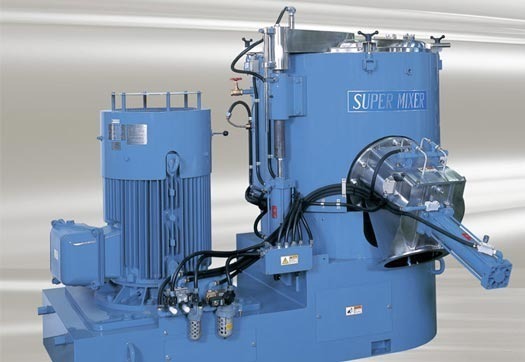 DES PLAINES (US) - There are so many mixers/blenders in the market. It is not easy to find the best suited mixer to specific needs.
Each equipment has its own features. However, Kawata has a unique mixer for fine dry powder mixing the Kawata Super Mixer.

Typical Use for the Kawata Super Mixer
Mixing several materials (Powder, pellet, additives).
Applying unique functions to materials by adding special elements such as stabilizers, nutrients, flame retardants, etc.
Covering material (Powder, Pellet) with pigment.
Applying surface treatment of calcium carbonate, ferrite etc.
Applying surface treatment of toner with additives such as silica.
Impregnating material with liquid.
Melting resin (PP, PE) and pelletizing it with wood flour, talc, etc.
Mixing liquid with liquid.
Drying material by controlling temperatures.

Capabilities of the Kawata Super Floater
Easy contamination-free mixing with lined mixing vessels.
Energy efficient processes for responsible (and more cost effective) R&D and manufacturing.
Cutting-edge techniques for dispersion and wetting of fillers, stabilizers, lubricants and pigments.
You can visit Fujisaki Electric during the Powder & Bulk Solids Canada - PTX Canada 2013 at booth#: 439
© Fujisaki Electric