NürnbergMesse GmbH
Food: Extensive High-Tech Recipe at POWTECH 2013
Saturday, 06 April 2013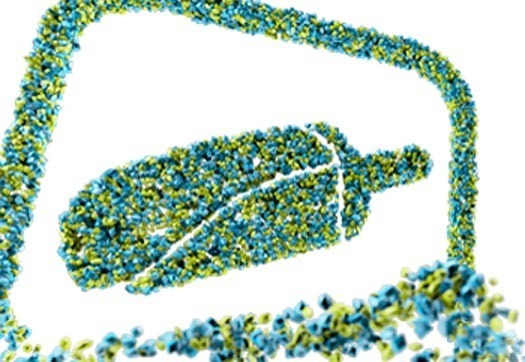 NUREMBERG (DE) - Size reduction, screening, mixing, conveying, dosing and granulating are essential ingredients for almost all food production.
POWTECH in the Exhibition Centre Nuremberg from 23–25 April 2013 once again offers the most extensive overview of handling powders, granules and bulk solids. The exhibition with more than 700 exhibitors from 26 countries traditionally reflects the entire spectrum of mechanical processes for all sectors of the food and feed industry at the highest technological level.Tickets are available online from 13 March 2013 at www.powtech.de/ticketshop. The online tickets provide cheaper and faster admission to the exhibition − without standing in long queues at the ticket desk.
Ingredients in the form of powder or granules are the basis for almost all recipes in the food and feed industry. The key plant component in these processes is undoubtedly the dosing and weighing equipment. This ensures reproducibility and thus constant quality from batch to batch. The dosing accuracy is also a profitability factor, e.g. as a measure of minimized overfilling or underfilling. Detailed knowledge of new developments and improvements in dosing and weighing equipment is therefore a decisive competitive factor especially for plant planners and operators in the food industry.
Innovation forum for dosing and weighing technology
As leading exhibition for the whole field of mechanical processing technology, POWTECH offers specialists from the food industry 230 exhibitors that present the latest solutions for dosing and weighing alone. They show the whole spectrum from rotary feeder and cutting-edge volumetric and gravimetric dosing processes to individual load cells, but naturally current developments in belt scales and bulk flow weighing machines too.

The special importance of POWTECH as leading technology exhibition for the food and feed industry is also shown by another technology segment at this exhibition: More than 50 companies – including all the technology leaders in this special field, such as Glatt and Hosokawa Bepex – present the latest plant for agglomeration. POWTECH thus offers a unique and complete overview especially of this widely used process in food production. In Nürnberg, planners and operators can obtain extensive information on current new developments and improvements in agglomerating, compacting and granulating – all this in compact form in five halls.

More information for visitors from the food and feed industry and an up-to-date list of exhibitors are available at: www.powtech.de/food-feed
Ready for a broader view?
"If you can process milk, you can process pharmaceuticals too"; this bon mot widely used by specialists in sterile technology is an indication of the synergies that both sectors − food and pharma − provide for each other. This cross-sector link also becomes clear through the two parallel exhibitions POWTECH and TechnoPharm taking place in the exhibition centre at the same time. POWTECH with its overview of mechanical processing technologies and TechnoPharm as high-tech exhibition for sterile production processes form a comprehensive duo of exhibitions that especially shows how closely the two technology sectors are linked and the resulting synergies.
The special advantage for process specialists from the food and feed industry: With only one visit they can update on news from both powder and bulk solids technology and sterile technology with a specific focus on liquid applications. TechnoPharm with some 300 exhibitors from 13 countries is an ideal enhancement for this.
Also in the Exhibition Centre Nuremberg at the same time is the International Congress on Particle Technology, PARTEC 2013. The last PARTEC Congress in 2007 gathered together 700 particle technology specialists from all over the world. Leading engineers and scientists meet here to discuss the latest developments in particle formation, particle characterization, measuring methods and equipment, processes and applications of all kinds and sizes of particles.
More information at: www.partec.info and www.technopharm.de
© NürnbergMesse GmbH