RPA Process SAS
Succesful Synergy Between Two JFI Group Subsidiaries at the SOLIDS 2013 Antwerp
Wednesday, 27 March 2013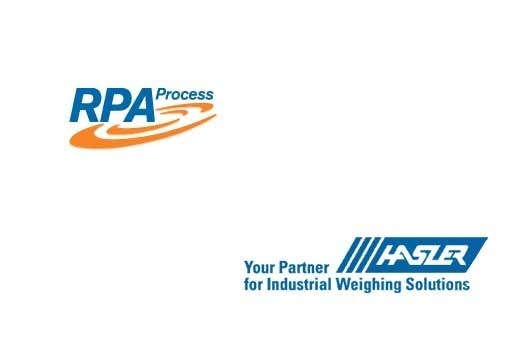 NANTERRE (FR) - Two industrial companies belonging to JF INVESTMENT Group, RPA Process and HASLER INTERNATIONAL, will introduce their respective range of products at the SOLIDS ANTWERP.
2013 fair (Booth B1030). This event is the result of a successful synergy between two entities which have constantly joined their forces in order to offer integrated mixing, weighing and measuring solutions.
RPA Process, renowned supplier for vacuum filtration solutions, boosts its mixing range
Well known in the industrial filtration market since 1880 through brands such as Filtres Philippe®, Aoustin® and Filtres Vernay®, RPA Process is also very active in the mixing field as the company can rely on the experience acquired by Malaxeurs Guittard® since 1948. Today, more than ever, RPA Process wants to push its mixing activity to the front.
It is with this aim that the company will attend Solids Antwerp 2013. RPA Process will notably exhibit the UCP™ (Ultimate Continuous Processor), a unique continuous-mixing technology adaptable to a great diversity of processes. The batch technology will also be highlighted through Malaxeurs Guittard® and Novamix™.
HASLER INTERNATIONAL's presence on the same booth as RPA Process is all the more relevant since the UCP™ requires the use of measuring and weighing solutions, of which HASLER is the recognized specialist.
Created in 1944 in Switzerland by the Hasler brothers, HASLER INTERNATIONAL is the leader in the field of industrial measuring and weighing engineering, which includes the conception, the integration and the marketing of gravimetric feeding solutions for bulk materials.
RPA Process/HASLER : a win-win partnership
Because bulk processing is the theme of Solids Antwerp 2013, HASLER fits in perfectly to this event, which represents another occasion to display the complementarity and efficient team work with RPA Process.
Brochures
© RPA Process SAS