Vortex
Vortex Adds Loading Spouts
Monday, 18 March 2013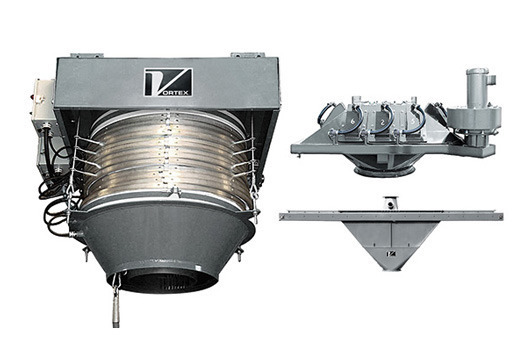 SALINA (US) - Vortex is pleased to announce the addition of dust free loadout equipment to its current line of slide gates and diverter valves.
Vortex Loading Solutions will offer a product mix of retractable loading spouts, positioners and loading spout filtration systems to load and convey dry bulk materials in various applications including rail cars, semi-tankers, open trucks, barges and stock piling.
The additional product line is a result of Vortex's recent acquisition of PMC Unlimited. Their loading spouts and filters allow facilities to meet EPA standards and cut down on waste. Optional positioners are used to guide loading spouts to multiple tractor-trailers or rail cars. The vehicle can remain stationary while the positioner seamlessly guides the spout to distribute the material evenly. Products are engineered to be dust tight in dry bulk material applications.
"Adding loadout equipment is a natural product extension for our customers as our valves are often found on loadout systems. The acquisition of PMC combined with our established sales network provides an immediate opportunity in the global market," says Jeff Thompson, Vortex CEO & President. "PMC has proven it has the product knowledge and application experience to properly meet customer expectations."
For more information, go to http://www.vortexloading.com
© Vortex