Guerin Systems
For Automatic Discharge and Dosing of Powder Directly from Big-Bags and Containers
Tuesday, 12 February 2013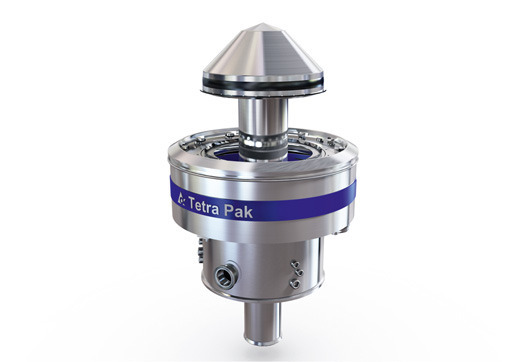 LE MAY SUR EVRE (FR) - In any industry where you have to handle powder, bulk packaging seems to be the optimal solution to get rid of simple bags.
Once you have decided to go for bulk, you still need to find the right solution to unload powder from this form of packaging. The main worry is dust emission during unloading. How can you really make sure that your unloading stations and the handing operations are really dust-tight? Who knows, in the future you may have to use different packaging for your raw materials. Today, if you work with big-bags, you cannot switch to containers unless you change unloading stations. The solutions usually proposed for dosing powder from bulk packaging are frequently quite "heavy": butterfly valves, dosing screws or rotary valves. All of these devices must be dismounted and cleaned, wasting a lot of time.
A new solution exists today to overcome all these problems: ConeValves™ by Tetra Pak
For the first time, common bulk packagings and containers can now be fully integrated into automatic and contained production processes, enabling considerable savings in building investment, process equipment, packaging material and standardization to be achieved.
Packaging costs can be reduced thanks to the reuse of passive closure valves and the selective recycling and disposal of packaging components.
Features:
One- or multi-way FIBC with one- or multi-way passive ConeValves™
Internal fluidization and Integrated discharge aid
Metering and dosing feature
Closed Installation and Containment transfer
Fully automatic handling
Dust-tight connection
Automatic docking
© Guerin Systems