Mettler-Toledo AG
Increase Profits with Expert Guidance on Manual Portioning
Monday, 03 December 2012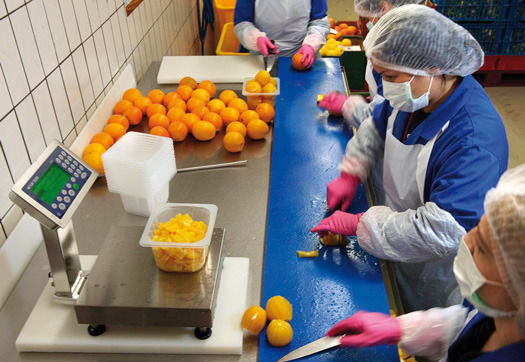 GREIFENSEE (CH) - Manual portioning requires frequent keystrokes and high attention to remember tolerances and to interpret figures.
Fast moving digits may tire operators' eyes. That is why ergonomics in these production environments is critical. A new white paper explains how food manufacturers can improve throughput rates by 25 percent in manual portioning operations with an ergonomically sound checkweighing system.
By ensuring ergonomic operations, there is reduced risk of error due to employee strain and fatigue. When you improve comfort and reduce strains for your employees, everyone benefits through increased employee satisfaction, reduced employee downtime and greater throughput with fewer errors.
The experts at METTLER TOLEDO have published a new white paper, "Ergonomic Manual Portioning & Checkweighing to Increase Profits," to explain ergonomic considerations for manual checkweighing and portioning in the food industry.
This paper offers suggestions for installing bench scales in an ergonomically appropriate way. It considers issues, such as task management, scale placement, reading screens and employee posture with the aim of satisfying employees and enhancing profits.
Learn how to improve your throughput rates by up to 25 percent by downloading this white paper at www.mt.com/ind-wp-ergonomic-portioning. For this and other expert resources, visit the METTLER TOLEDO Food Download Library at www.mt.com/ind-food-library
© Mettler-Toledo AG