Guerin Systems
New Tetra Guerin Paddle Twin Shaft Paddle Mixer
Tuesday, 31 July 2012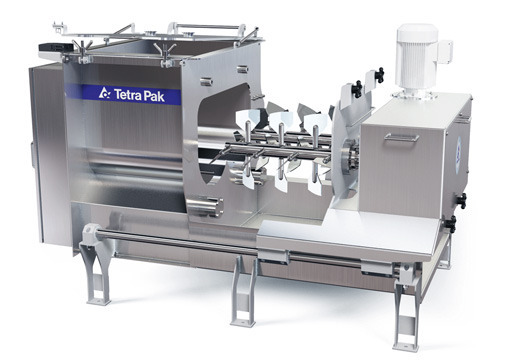 LE MAY SUR EVRE (FR) - New item is added to existing portfolio of Guerin Systems SAS – Tetra Pak. New batch mixer was recently developed to propose complete line solution in powder handling process.
This new paddle mixer, twin shafts, applies directly for dairy industry. All sanitary requirements are integrated for large use in many processes. This technology has already proven high level for guarantees in terms mixing time and homogeneity.
This new equipment proposes flexibility and compliance with related functions for full integrated process. This allows a most competitive solution than external addition.
Main strengths for this component are ATEX rating, compact construction, large & gentle cleaning accesses and high speed performances. Options can be added as full opening with no rest, quick dismounting for shafts, liquid spray addition.
Size range goes from 60L to 2000L.