UWT GmbH - Level Control
The UWT Group Has a New Member in India
Thursday, 26 July 2012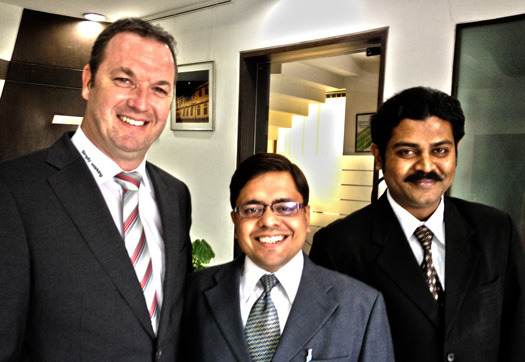 BETZIGAU (DE) – UWT is very proud that the UWT group has the following new member: UWT Level Control India Pvt. Ltd.
In the past last months they founded a new subsidiary in New Delhi, India with the support of a consulting firm named Maier + Vidorno. This is the first market entry in one of the main industrial areas in India. They are sure they will expand in more regions in this promising country the next years.
They are happy to welcome their new employees and colleagues Mr. Rahul Kumar Singh Rathore, who started as Regional Sales Manager, and Area Sales Manager, Mr. Roopesh Menon. They wish both gentlemen a good start, great success in their new job challenges, a lot of fun in the UWT team and a fruitful and successful cooperation in future.
© UWT