Advertise
For enthusiasts
The SolidsNetwork is the preferred online media channel for the industry in the world. Everything you need to know about the handling and processing of dry bulk solids you can find right here. Supply and demand find each other effortlessly. The SolidsNetwork is an independent platform to exchange knowledge and experiences. We bring you the articles and columns from specialists.
The SolidsNetwork
It consists of three websites; SolidsOnline, SolidsForum and SolidsWiki. Each of these websites fulfill a range of unique functions. They are part of a trinity and are intrinsically connected. For example, if you submit your news to us, it will be distributed automatically throughout these websites, social networks, mobile apps, newsletters etc.
Finding your customers
Discover the advantages of a targeted article. With SolidsOnline you will reach the right people all over the globe. Internet can bring groups together in an effective manner. We provide you with proven technologies for you to work with for free. Our websites are designed to be clear and up-to-date, so your message will always jump out.
Statistics
Unique visitors SolidsOnline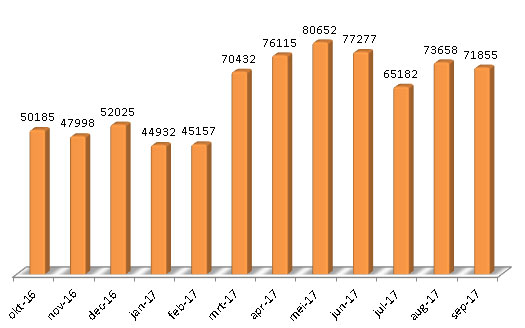 Unique visitors SolidsNetwork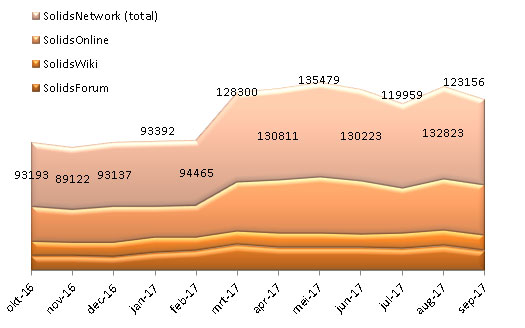 Themes
Each month we will emphasize on a specific subject relevant to the dry bulk solids industry.
Month
Theme
January
Loading & Unloading
February
Valves & Dosing
March
Storage
April

ATEX

& Explosion Safety
May
Particle Size Reduction & Formation
June
Cleaning, Hygiene & Food
July
Drying, Heating & Cooling
August
Filtering, Separating & Classifying
September
Packaging & Bagging
October
Mechanical, Pneumatic & Vibratory Transport
November
Mixing
December
Measuring, Analyzing & Controlling
Four good reasons to advertise with us


>General Enquiries: